The TRON DAO team has partnered with Nansen, a blockchain data and research provider used by crypto teams and enthusiasts.
In-depth, data-defined insights about Tron user activity will now be available via Nansen's powerful suite of tools.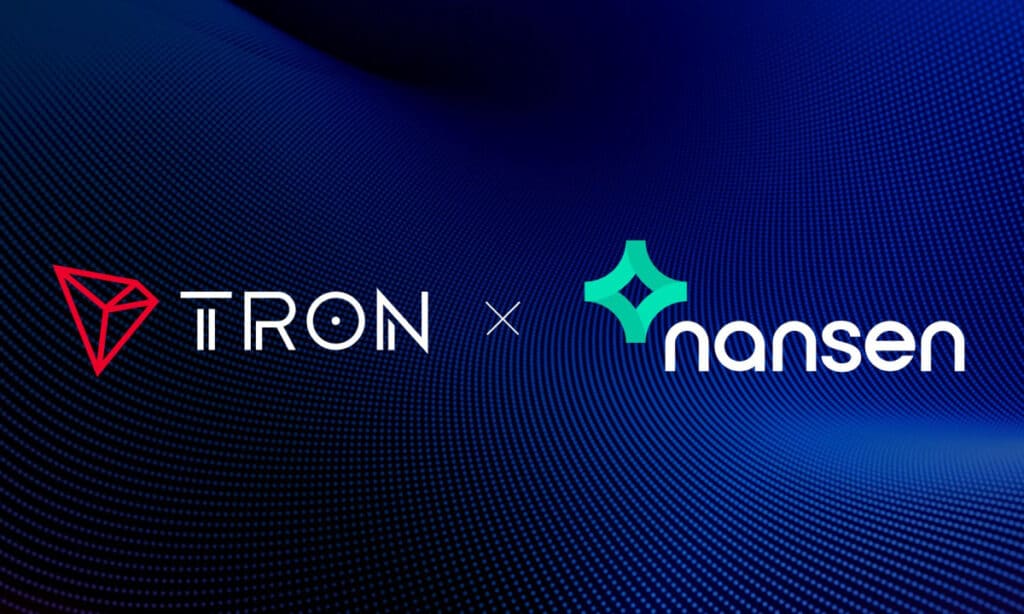 Nansen Products exist to 10X user insights while reducing user workload.
Nansen offers users "blockchain data that no one else has, remarkably fast, the way your team works." The platform also processes over 500 TB daily, labeling more than 250m addresses across over 16 blockchains, representing over 80% of all on-chain volume.
Query is a powerful, no-code, crypto analytics tool built for its most ambitious customers. It provides exclusive access to professional analytics and a community to network with other top crypto leaders.
Query enables programmatic blockchain data analysis with SQL and APIs across more than 15 chains while tracking crypto across more than 45 chains in one interface.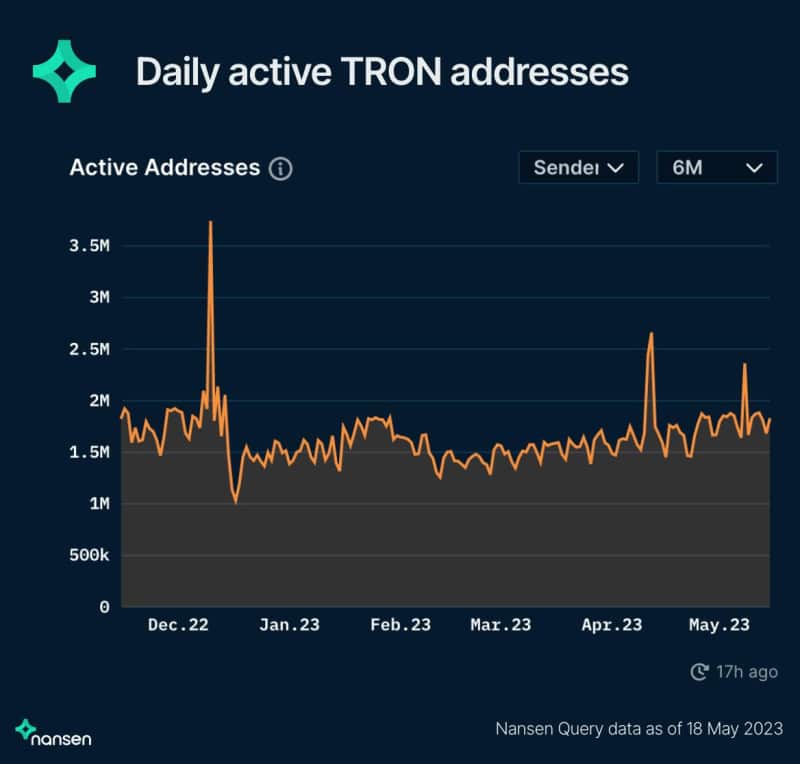 TRON is the preferred blockchain platform, ranking first in daily user activity, volume of transactions, and USDT stablecoin circulation.
Over 46b USDT circulates on TRON, representing 56% of the total USDT supply.
With over 1.5m daily active addresses and over 8m daily transactions, TRON is becoming a global community for everyday commerce.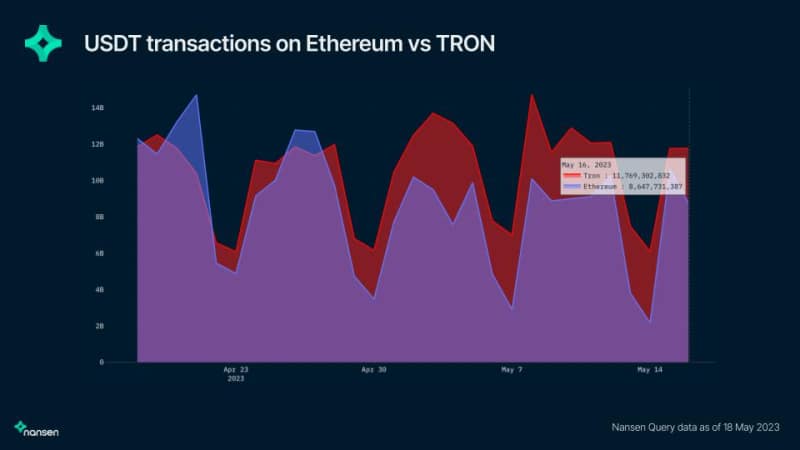 By integrating Tron into Nansen's management and query solutions, users can access enriched data and gain a deeper analysis of Tron's ecosystem.
Furthermore, Nansen Pro's macro dashboard provides a comprehensive overview of Tron, empowering users with real-time, on-chain insights.
This partnership represents the beginning of the collaboration between Tron and Nansen. It marks a significant step forward in their shared mission to provide unparalleled blockchain data and analytics services for a more trusting, knowledgeable, data-informed crypto community.
About TRON DAO
TRON DAO is a community-governed DAO dedicated to accelerating the decentralization of the internet via blockchain technology and dapps.
Founded in September 2017 by H.E. Justin Sun, the Tron network has continued to deliver since its mainnet launch in May 2018.
July 2018 also marked the ecosystem integration of BitTorrent, a pioneer in decentralized Web3 services boasting over 100 million monthly active users.
The Tron network has gained traction in recent years. As of May 2023, there were over 161.5m user accounts, posting over 5.6b transactions. There was also more than $12.5b in total value locked (TVL), as reported on TRONSCAN.
Moreover, Tron hosts the largest circulating supply of USD Tether (USDT) stablecoin globally, overtaking USDT on Ethereum since April 2021.
Tron was also completely decentralized as of December 2021 and is now a community-governed DAO. Most recently, in October 2022, Tron was designated as the national blockchain for the Commonwealth of Dominica. It marks the first time a major public blockchain partnered with a sovereign nation to develop its national blockchain infrastructure.
On top of the government's endorsement to issue Dominica Coin ("DMC"), a blockchain-based fan token to help promote Dominica's global fanfare, seven existing TRON-based tokens such asTRX, BTT, NFT, JST, USDD, USDT, TUSD, have been granted statutory status as authorized digital currency and medium of exchange in the country.
TRONNetwork | TRONDAO | Twitter | YouTube | Telegram | Discord | Reddit | GitHub | Medium | Forum
Contact
Hayward Wong
press@tron.network