I like to keep my wireless network secure. Too easy for neighbors to pick up my passwords, and info just by connecting to my network. Worse yet, they could download pirated music or cause all kinds of trouble on my Internet connection.
The problem with having a complex password is that it is hard for visitors to enter into their computer. Wife has some friends over, they need to use the Internet.
I am at the office. I get the phone call – "Ok, type 659872323865765798798756. Oh Sorry. It is 6. Then 5. Then 9. Oops lets start over"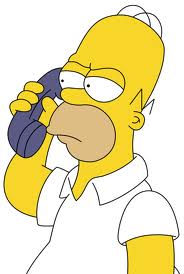 Yea, not so fun when it happens a lot.
I found an easy way to share your Wireless settings from Windows 7 (A Windows XP machine can import them).
Start out by clicking on the wireless icon down by the time: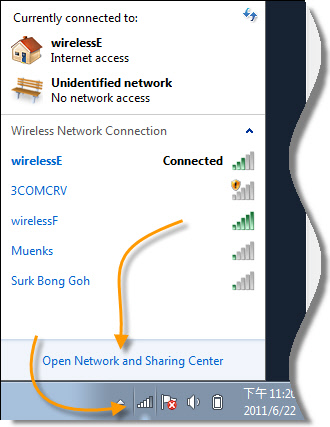 Then click on "Open Network and Sharing Center"
That will open a big ole window: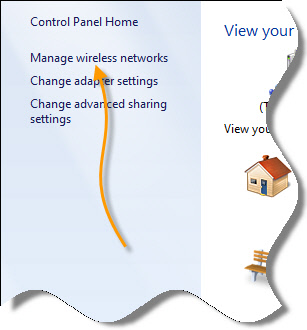 Find the option that says "Manage Wireless Networks" and click on it.
Now you should see a list of your wireless networks. Right click on the one you want to share and click properties: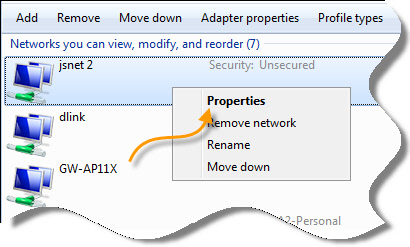 Now, another window will pop up. Look for the option that says "Copy this network profile to a USB Flash Drive"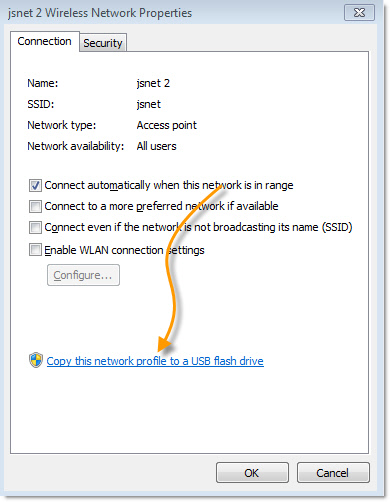 Walk through the wizard that shows up: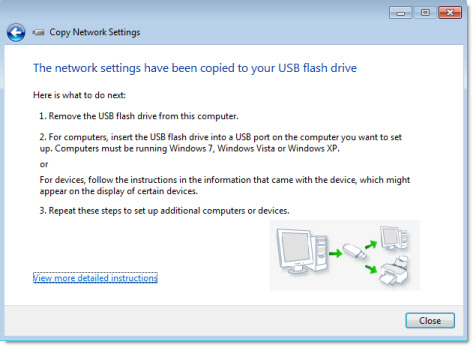 Once it is complete, it will place a program on the flash drive: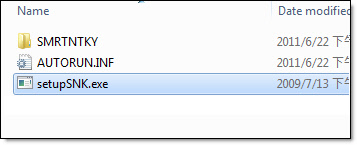 Now – To add the wireless network to a Windows machine, you just run that application and it connects automatically. From that point on, the wireless key is saved in its settings.